Virtual Desktop (VDI)
Simplify your IT with one simple solution
Today's fast-changing business environment demands an infrastructure that can quickly support the changing desktop, application and data access needs of workers across multiple locations. Whether your business is rapidly expanding through growth or simply trying to attract and retain top talent, every business executive knows that it must provide a greater level of access than ever before, while also ensuring control and data security.
With traditional site-based environments, workers suffer from productivity loss during refreshes, replacements, patches and updates, even in the most well managed environments. In addition, the line between office and home is increasingly blurred as modern executives expect to use their smartphones, tablets and laptops to extend their workday no matter where they are.
What is a Virtual Desktop?
Virtual Desktop Infrastructure is a set of mainstream technologies that optimize the delivery of desktops, applications and data to users. The operating system, apps and data are separated from the underlying PC hardware and moved to BlueRock's datacenter, where they can be centrally managed and secured. Instead of juggling hundreds of static desktop images, BlueRock manages and updates the Operating System and applications once, from one location, then delivers desktops and applications that are customized to meet the performance, security and mobility requirements of each individual user. In short, this allows BlueRock to provide access to a full virtual desktop to almost any device (iPads, smartphones, laptops, tablets).
Your IT – on-demand from anywhere, anytime, on any device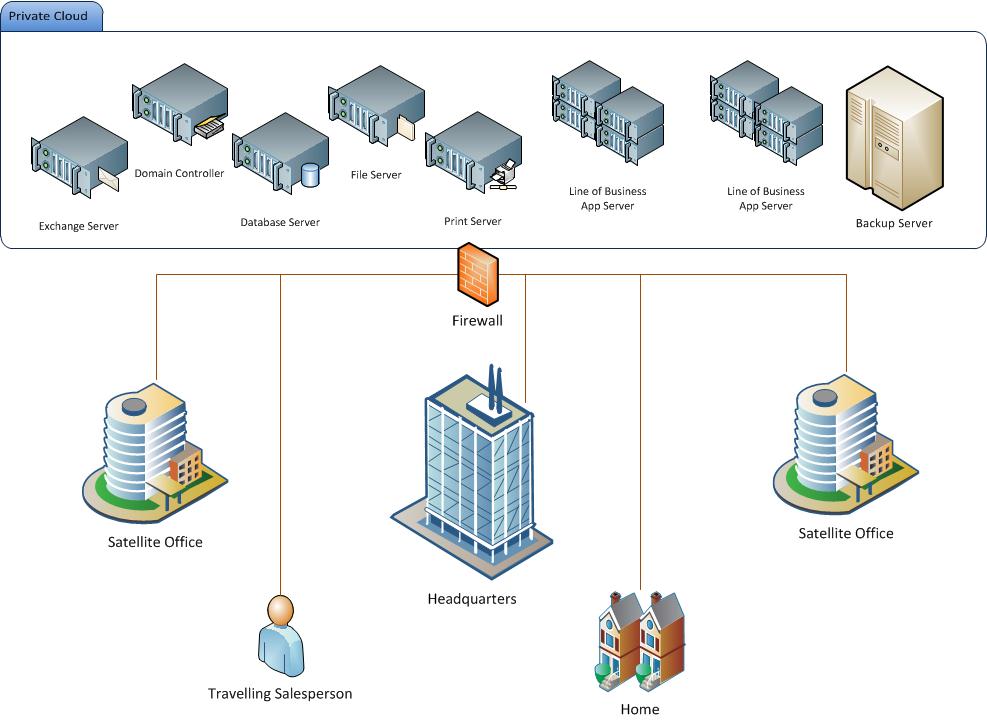 Distributed organizations (multiple sites, teleworkers)
Organizations with > 20 seats
Fast growth companies
Highly mobile executives
PC, Mac, netbook, tablet or smartphone – at a coffee shop in Berlin, a plane over the Pacific or a beach in California, your workers can access critical line of business applications, their files or any application from anywhere.
Simpler & faster provisioning of new desktops
Increased data security
Longer refresh cycle for client desktop infrastructure
Secure remote access from any device, any time, anywhere
Reduces cost of desktop management by up to 50%
Improves security & protects intellectual property
All data is backed up and stored offsite, removing the risk of local data loss